The Club meets monthly at Doyles, in the Bridge Hotel, Mordialloc.
The meetings are held on the First Tuesday of each Month,except winter months of June and July.

Meetings start at 7:00pm
New Members Welcome.
Below you can find membership PDF.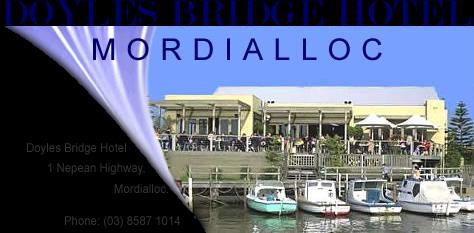 Peter & Edwyna wish all members of Mordialloc Boating & Angling Club a safe and
good Season. They look forward to seeing us enjoying the Hotel and it's facilities.

Membership Application Form

For the Membership form.
Click on the above PDF.
Print the form,fill it out.
and send it to us.